Sun rises earlier as you drive east – much earlier. By now, I hadn't realised we were almost half-way across the province which is also almost half of a time zone too! Leaving Kamloops early in the morning, I had to catch up quickly on a few emails and look at the day ahead so I opened my laptop, tethered to my phone and 'poof' I was in instant-office mode. Day 2 took us deeper across Southern BC, read on: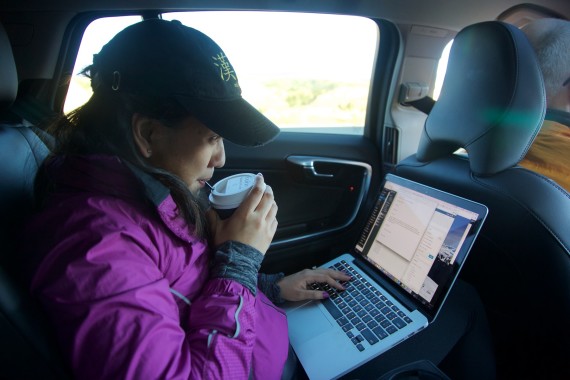 A 45 minute drive east of Kamloops brings us to a quaint town called Chase. Just outside of town, we stopped by the Thompson river to see first-hand the famous sockeye salmon spawning. Salmon swim up from the coast (that's 400km away) through rivers such as the Fraser River (and yes, Hell's Gate from yesterday ) to the place of their birth to lay their eggs, and sadly pass on to fish-heaven. The experience is beautiful however – to see the fight within the fish and how Mother Nature regulates the ebb and flow of life.
What's also beautiful is when you just happen to catch a fish jumping out of the river. Gotcha!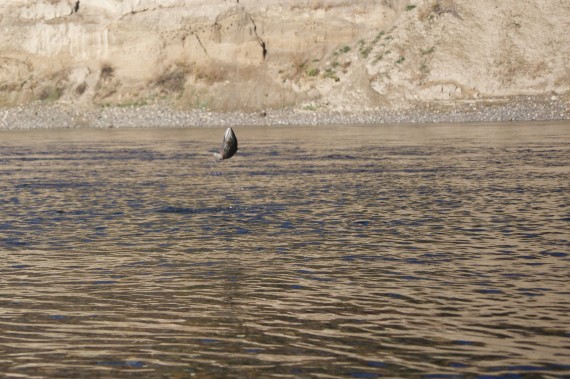 Here you can see a salmon having already given it's last breath (metaphorically of course, as they don't 'breathe' in that way…) and buried it's eggs somewhere in the riverbed.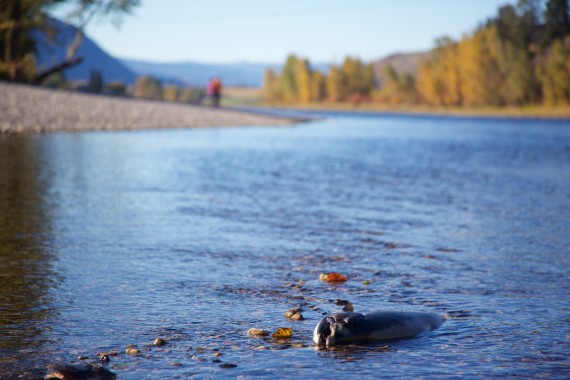 The river is low this time of year, so you can walk on down to the river bank, watch the fish, enjoy the sun, and chat about the deeper things in life if that's your pleasure.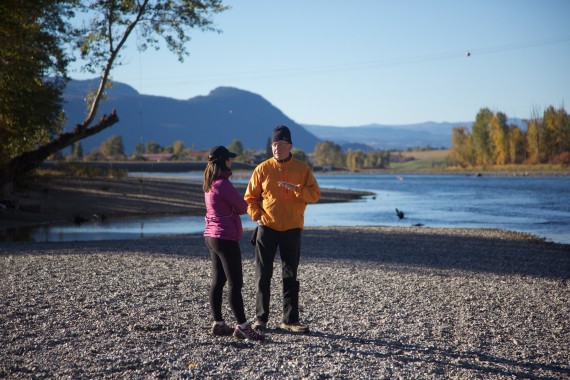 Moving onward, we took the TransCanada highway to Salmon Arm (appropriately named!) where the summer-time farmers' markets were closed and that summer-time bustle seems to have waned. The views however, didn't disappoint.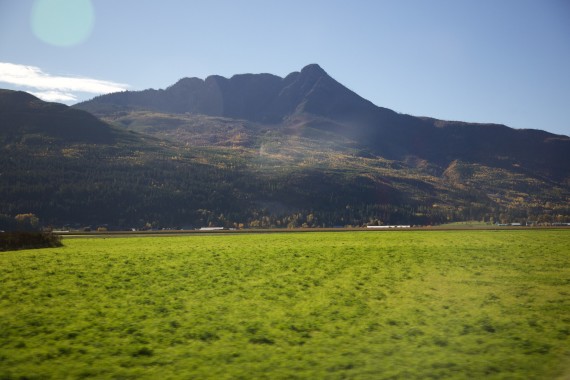 We continued along another hour or so to Revelstoke where we filled up the tank and wow-wee! 905kms range on this puppy. While the gaps between towns aren't necessarily that far, sometimes there's a good 100km from one gasoline station to the next.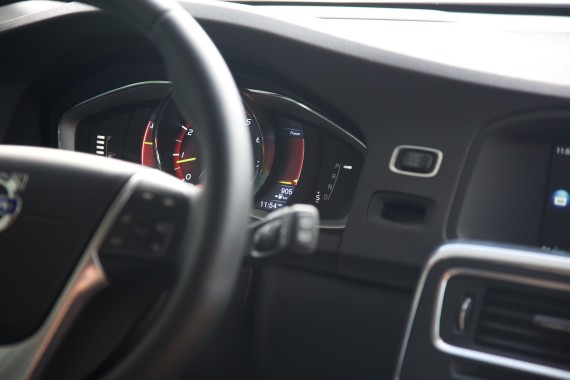 From Revelstoke, we drove down alongside the Columbia River (it's so wide, they call it the Arrow lakes) towards Shelter Bay where we took a ferry across. The ferry leaves every hour which may be a problem in the summer but this time of the year it's only us, a handful of other locals and few cars of tourists.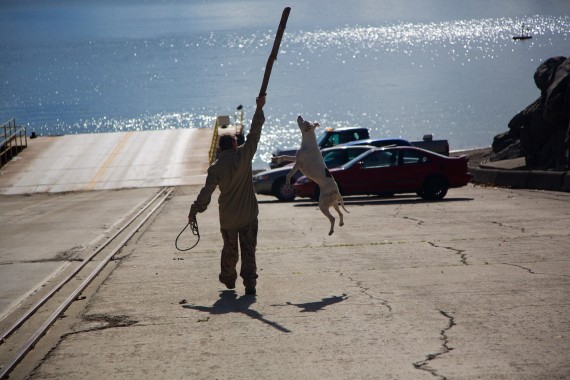 While on the ferry (a short, scenic 20 minute ride), I spotted some hidden Canadian fashion – Bob's! Yes – you read that, it's not Tom's, I'm not sure if they have a one-for-one program, I'm not sure if they're comfy or well-made but as the Bob's shoes looked remarkably similar to Tom's, I found myself secretly wanting a pair 🙂
Crossing the river / lake to Galena Bay, we were greeted by these stone inuksuks made by those on this side waiting for the ferry.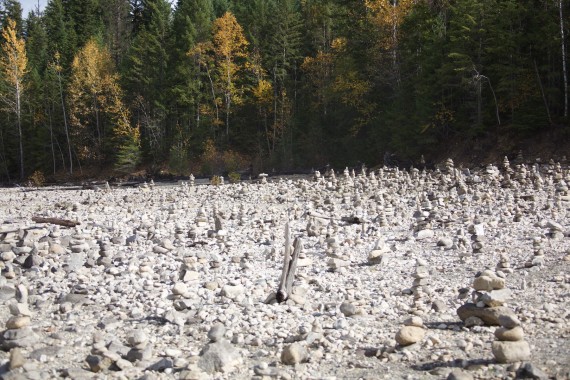 We took the east bank of the Upper Arrow Lakes (columbia river, again) down to Nakusp which hosts the oldest, still-operating hotel called the Leland Hotel. This was opened up in 1890 to support the miners and laborers supporting the gold rush. We stopped here for lunch and were greeted by beautiful weather, good food, good service and a wonderful view including this lonely houseboat crossing the lake.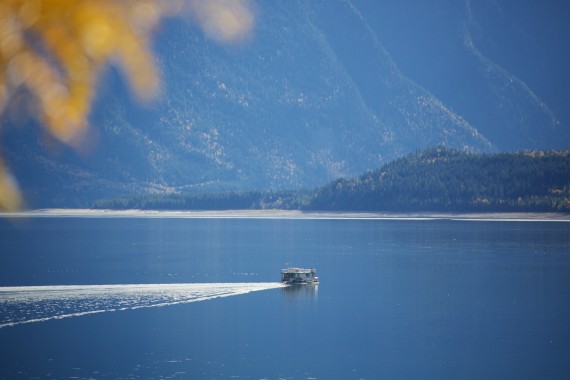 We drove south-eastward towards the quaint town of New Denver, named after Denver Colorado. In World War II, just after the Pearl Harbor attack, many Japanese were sent here (and many other places across BC, and Canada) to internment camps. The Nikkei Internment Memorial Centre is set up here dedicated to the 23,000 Japanese-Canadians interned by the Canadian Government.
With dusk catching up to us, we stopped on Bellevue street to soak in one last view of Slocan Lake before moving on towards Ainsworth.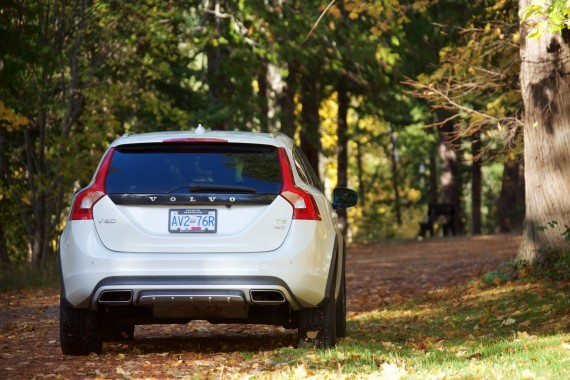 Need to Knows:
Where to Stay? We stayed at Ainsworth Hot Springs. The hotel rooms are dated but comfortable. What is unique about Ainsworth is the experience of jumping into hot springs pools  2 minutes from your hotel room. This is a popular destination so I recommend you book a room ahead of your trip!
What did we drive? We drove a 2015 Volvo V60 Cross Country on this road trip. It's not only beautiful to look at, it's super quiet and Kevin loves the low-end torque. Perfect on the highways.
For more information on British Columbia, go to helloBC.com
A big thank you to Tourism BC and Volvo Vancouver for making this happen!