The Good: Three days of yummy juices.
The Bad: Three days no food.
The Ugly: Three days hangry.
Why?
I was told it would cleanse my body, I was told I would feel more energized, I was told this was going to boost my complexion. I was told I may also lose weight. So, what is this new phenomenon?
Introduced around two years ago, the pressed juice cleanse is hardly a new phenomenon and continues to be a popular trend all over the world. The idea is simple – you give your body a break from all the junk and the burden of digesting food. Your body in turn will expend this excess energy in releasing toxins that it has stored up.
This is not a 'diet' but a cleanse. In lieu of solid food, you are given 6 bottles of a variety of pressed juices totaling 1200 calories per day. What's different about the cold-pressed process compared to juice blenders is that it's a heat-free zone. What this means is that all the vitamins, minerals and nutrients of the fruits and vegetables are retained in the juices making sure you absorb the best of what you're consuming during the cleanse. Furthermore, the fibre isn't minced into small pieces rendering them ineffective in the cleansing process.
I signed up to a 3-day "restart' cleanse with Vitae Juice – an awesome local Vancouver company that specializes in unpasteurized and raw cold-pressed juices.
Here's my account of my 3-day pressed juice cleanse experience.
Day 0 – The Last Supper
My Vitae Juices arrive mid-afternoon at my doorstep. The rainbow colored juices take over my fridge and I'm reminded I probably should start waning off caffeine and all the good stuff. But then again, it's probably too late and I proceeded to eat a pasta for dinner.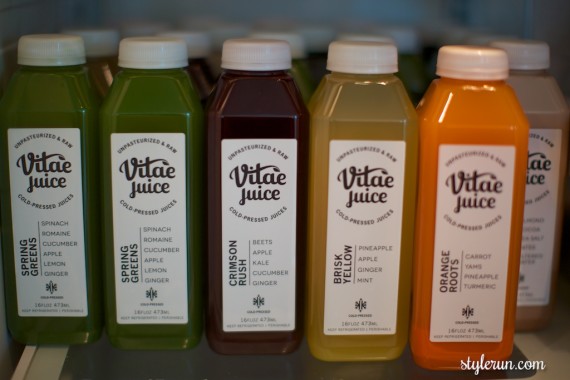 Day 1 – What Have I Got Myself Into?
I wake up and I find it really hard not to follow my morning routine with a cup of coffee. Instead, I drank a few glasses of water and proceeded to start the cleanse with my first bottle of juice. It tastes better than it looks, spirits are high and I'm ready to do this. By 4pm, the caffeine withdrawal really hit me with a throbbing headache so I had to take a short stroll around the block. I push through for the rest of the day and feel proud that I conquered the first day with relative ease! On to day 2.
Day 2 – Hump Day
It's Day 2 and as such, hump day for the 3-day diet. I miss solid food. I want taste. I want texture. I remind myself: mind over matter. I'm half-way there and might as well go all the way. I had scheduled a short 1.5 hour hike up to Quarry Rock in North Vancouver with my husband and father-in-law. So I brought my juices along to make sure I had enough grub for the morning. During the hike, I realized I no longer had a caffeine headache, felt energized and had a hop in my step! Woohoo!
Upon returning home, I started to feel a bit light-headed and decided to change the order of the juices so I drank the protein-heavy juice (normally it's the last juice of the day). I instantly felt better. I continue to drink lots of water throughout the day.
By mid-afternoon, I started screaming all my favorite foods to quench my cravings. It was my husband who started this with the words "Macaroni & Cheese" for he also was on the cleanse but gave up and started to eat solid food. This was the biggest challenge, He gave up so I should too?!I I mean, I won right? I repeated to myself: mind over matter. I decided to head to bed early instead of satiating my urge to call it quits.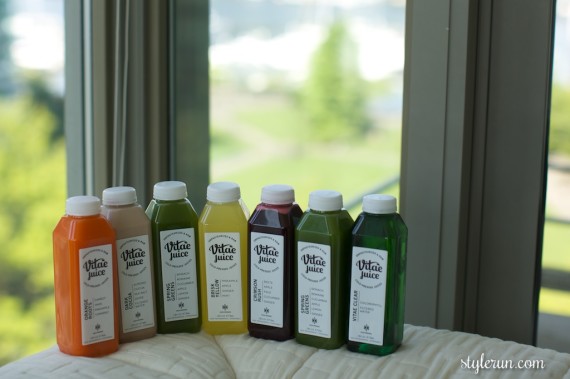 Day 3 – Emancipation
I woke up feeling a tad lighter, my tummy was less bloated and I was feeling rejuvenated. I hopped on the scale and was 3 pounds lighter! Despite feeling great, I decided to skip bootcamp as I simply wasn't consuming enough calories for an intense workout and instead chose to go for a short jog around the block. I have to say Day 3 was the easiest – perhaps my body was adopting to a liquefied diet and caffeine-free lifestyle, or perhaps because I knew I was about to cross that finish line.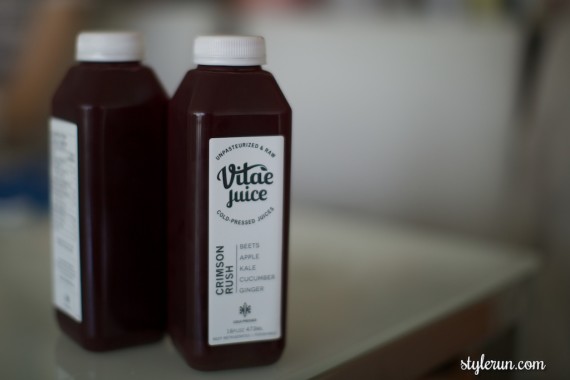 The Result:
I felt great the next day with another night of deep sleep. I felt energized and had no immediate desire to bounce back to my old ways. I did eventually resign to a short cappuccino in the afternoon but only because I missed the taste and less really to satisfy a caffeine addiction. I also realized that my appetite waned in general and I was unconsciously eating more healthily. I don't think it's something I'd do every month but perhaps every six months? It's definitely not a long-term lifestyle type of diet, but if you need a good kickstarter then this is it.
What I loved:
–       How I felt afterwards! Lighter and more energized
–       How seamless the ordering and delivery process is
–       The juices actually taste good and I would continue to buy it on a one-off basis. Great for a meal substitution
–       Having an extra 2+ hours a day from time not wasted in thinking about my meals, preparing my meals and consuming them
–       How it gave me real incentive to wane off my habits – especially my addiction to coffee!
Need to knows:
Have a buddy to do it with you! Positive reinforcement works wonders for the weaker mind and a bit of competition is always good. I forced my husband and it made it easier to stick to the plan. I also cleared my calendar of all social events to steer clear of all temptations.
It's pricey!  A three-day cleanse costs C$180. Different ways to think about it:
–       cheaper than personal training
–       cheaper than eating out and my 2 cups of daily Starbucks
–       the time you gain from not having to reserve time for meals
–       how much did you spend on that outfit to make you look skinnier?
They also offer a juice subscription plan that offers customer weekly deliveries of their favorite juices. You can drink it everyday along with your normal diet but also gives you the long-term positive effects of press juices.