I'm so lucky. I am at the beautiful island of Bali for a tech conference (yes, a tech conference!) this week and managed to extend our stay by a few days for some much needed R&R.
Bali is an island that I love.. and when I was in my corporate job (and had a more predictable schedule) I'd go twice a year!  These are just some of the reasons I can't help coming back:
1) The Sunsets
The Sunsets in Bali are to dieeeee for. Best way to soak it in is to go to a beach side bar in Seminyak beach or the Rock Bar up on the cliffside in Uluwatu
Check out:
The Rock Bar at the Ayana Resort (Uluwatu)
Woo Bar at the W Hotel (Seminyak)
Kudeta  (Seminyak)
Potato Head Beach Club (Seminyak)
Alternatively, go for a jog in Seminyak and soak in the beautiful sunset while getting fit!
2) The Diverse Terrain
Bali is a big island (note that it could take 4-5 hours to commute from the South part of the Island to the North) and what differentiates Bali other popular Asian beach destinations is the diverse terrain it offers. It has cliffs, mountains, volcanoes, rice paddies and of course, lots of beach.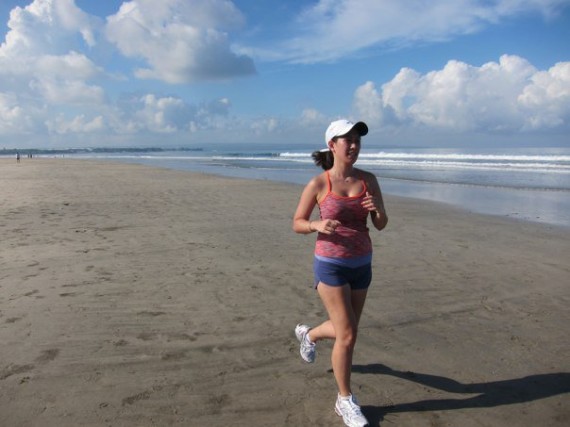 3) Varied Activities
With the diverse terrains comes a plethora of activities. From scuba diving, to surfing, to white water rafting, to cycling… the list goes on. One of my most memorable activities is an overnight hike up to the top of Mount Agung (the highest mountain in Bali; elevation ~10,000 ft. It took us around 10+ hours starting from midnight but the sunrise from the top of the volcano was worth it. (Note it can get as cold as 2-3 degrees Celsius / 36 Farenheit at the top!)  If you're looking for a more gentle hike, try Mount Batur which will get you to the top in 2-3 hours. This is a more popular route amongst tourists.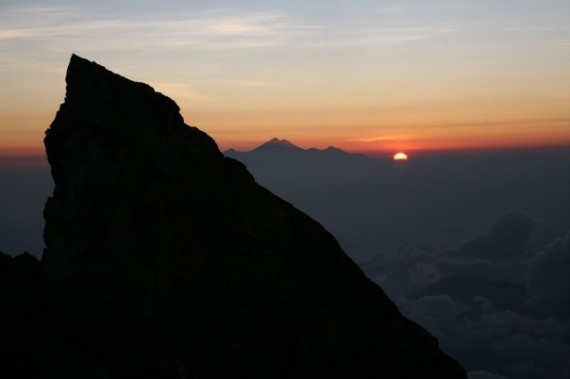 4) The Food
Local and Western food in Bali is amazing!  I normally stay in Seminyak so here are my list of favorites in the area:
La Lucciola for brunch (Seminyak)
Naughty Nuri's for a mix of BBQ and Indonesian food. It's a must! The best BBQ ribs! (Seminyak)
Metis for fine dining French cuisine.
Warung Made- Reliable Indonesian grub. (Seminyak/Kuta)
Trattoria- Reliable Italian grub.
5) The Culture
Bali being the 'island of Gods' is inhabited by the warmest and friendliest people with a distinct Hindu culture. This spiritual presence exudes a charm and beauty that is unique to the island. No wonder Bali is the location to Eat, Pray, Love.