At this time of the year, Vancouver sees its fair share of rain and it's now that we're back to work, back to school and looking forward to the next beach vacation. Ironically, in Dubai, almost diametrically opposite to Vancouver, it's this time of the year that people come back from  'rain vacations'. You see, Dubai is blistering hot, and in the summer it gets up to the high 40's.  There are no mountains, the beaches are too hot to walk on, and you are more likely to encounter dripping sweat than you are rain.. and hence, some people in Dubai actively seek out rain and mountains for their summer vacations. Tourism Vancouver/Tourism BC- Ever been to Dubai?  : )
Of all the places in the world, work brought me to Dubai and I'm glad I went. Dubai is a cosmopolitan city with good food, good sights and great shopping ( yikes!) For the foodies and shopaholics out there, Dubai has the best in the world all in one city. Have you wanted to hit Hakkasan in London? Shake Shack in NYC? Tim Hortons in Vancouver? (Wait a minute – not really a 'destination' but  nonetheless it even comes with an ice rink nearby!) Shopaholic? Try Gap, Cartier, Harvey Nics, Topshop- the best the world has all under one roof. For a city with 80% expatriate population, no income tax, great food, great shopping and hey, for the Canadians – gas is 30 cents a litre! It's no wonder they call it 'Peter Pan land'.
City aside, we were able to get away one morning and explore the Al Faqa'a Desert by the Al Ain border for an adventurous dune buggy drive in the desert. There I was able to try sandboarding- like snowboarding but far less glamorous and much more of a workout. Why? You thought the Grouse Grind was tough, but have you tried walking up a large sand dune??? It's freakin' tiring! Anticipating the 45 degree heat (113 degrees for my American friends), I was prepared with my full-on Adidas Climacool gear with it's breathability and lightweight features keeping me cool and covered – perfect for the desert. I brought my sequential top, techfit tights, waist bag, running strong women's jacket and crazy cool running shoes – which I wore everyday from the plane, to the mall, to the desert. It's comfortable and most importantly, lightweight so it keeps your luggage light and easy to carry : )
I love the versatility of the products not to mention how they feel. My favorite piece is the running strong women's jacket which I use frequently during my runs along the Vancouver seawall in the cool fall months.
Check out my photos below and my Notey photostory of my very graceful descent and fall ; )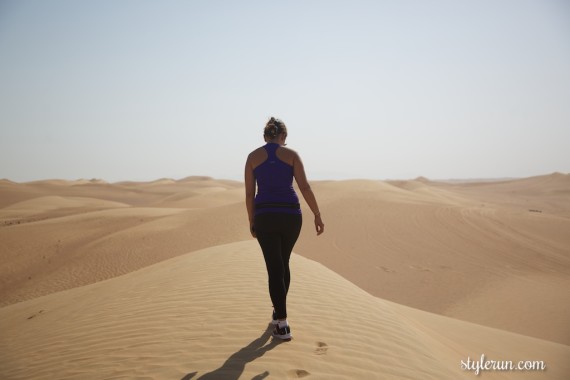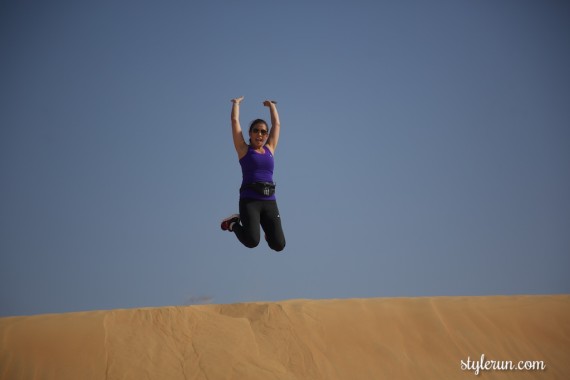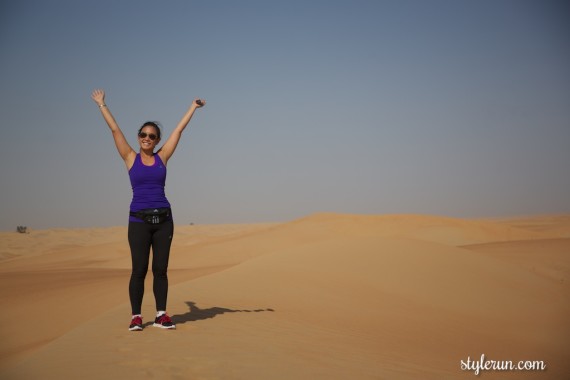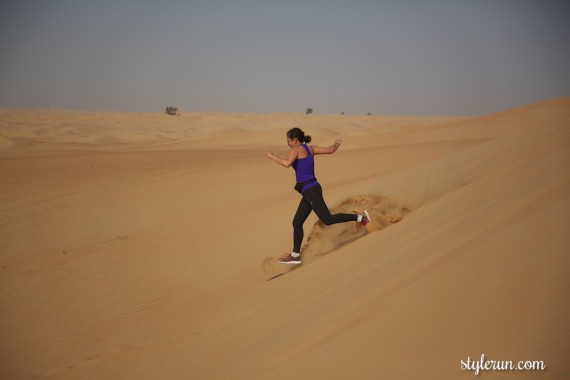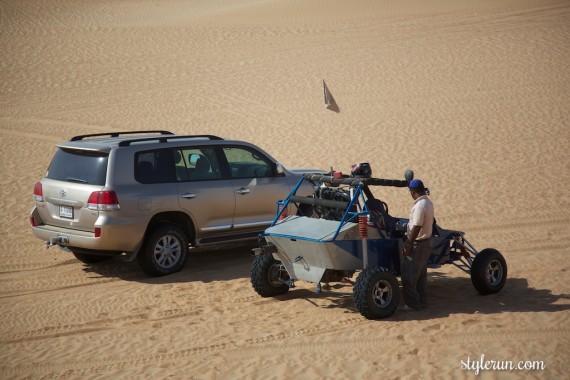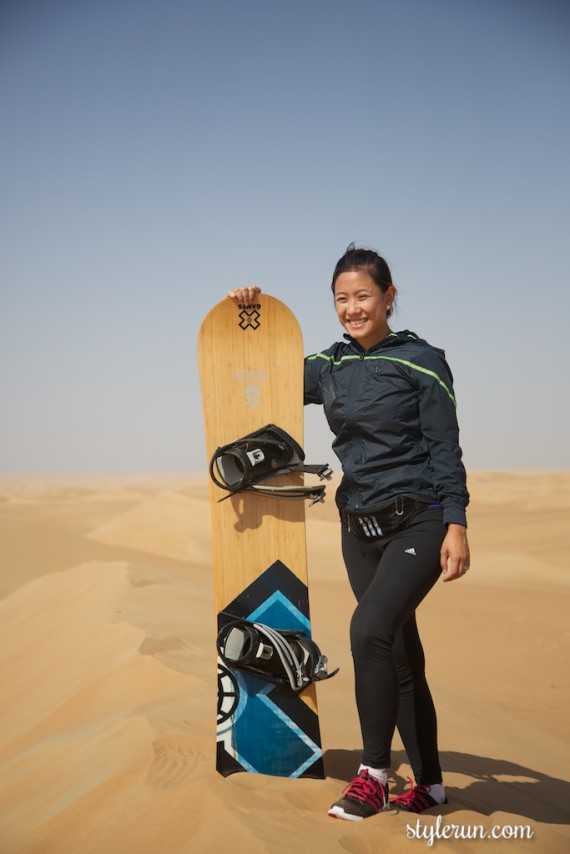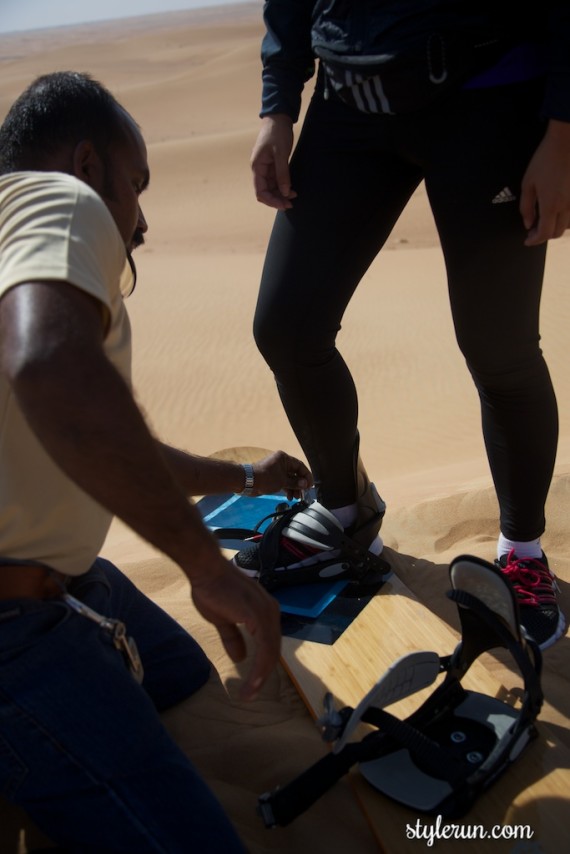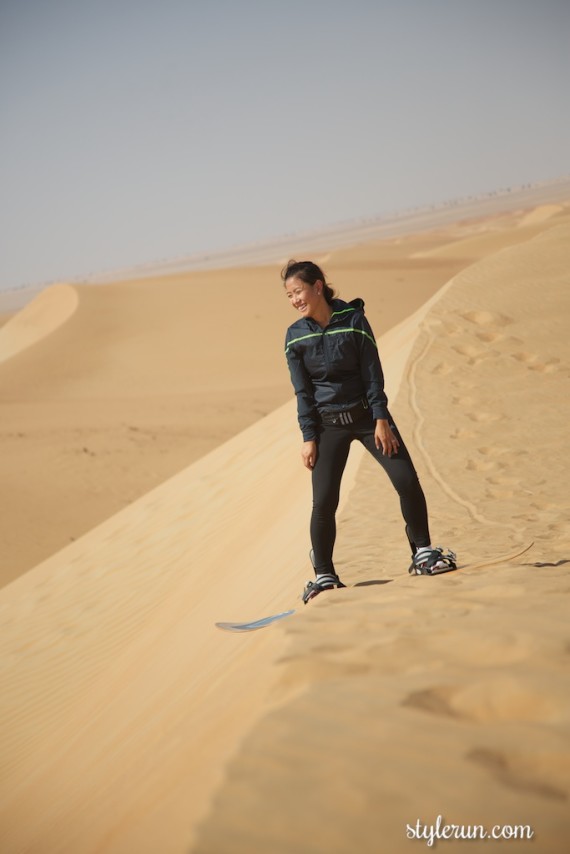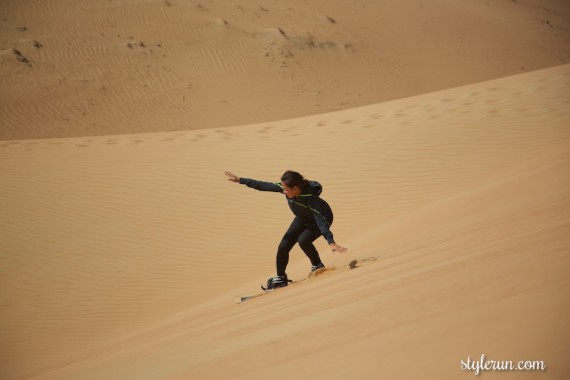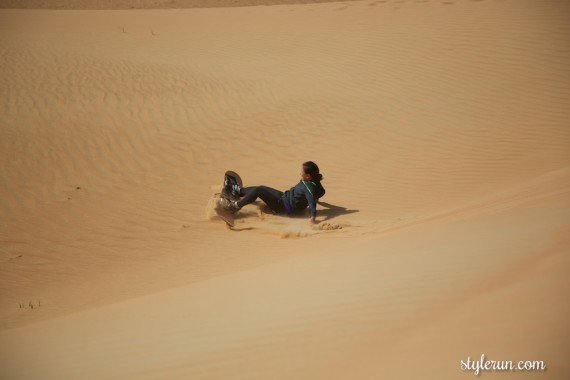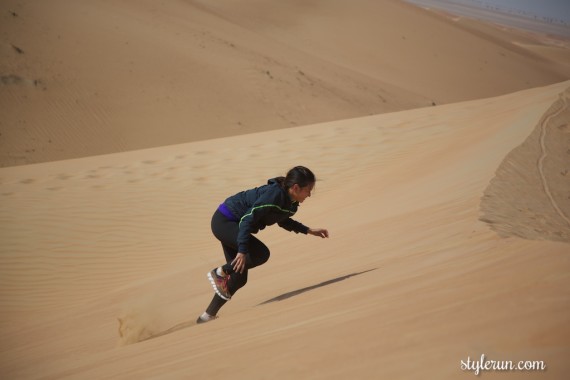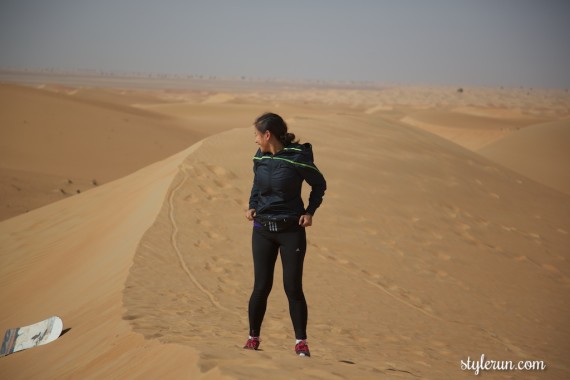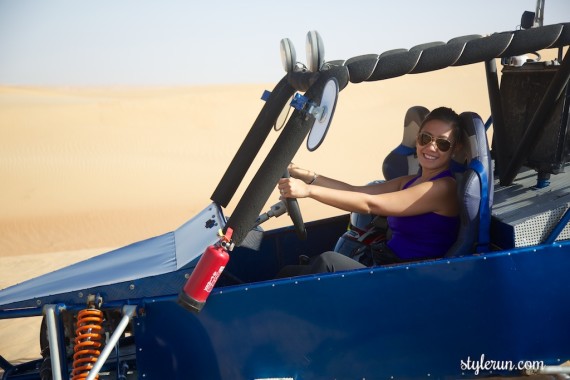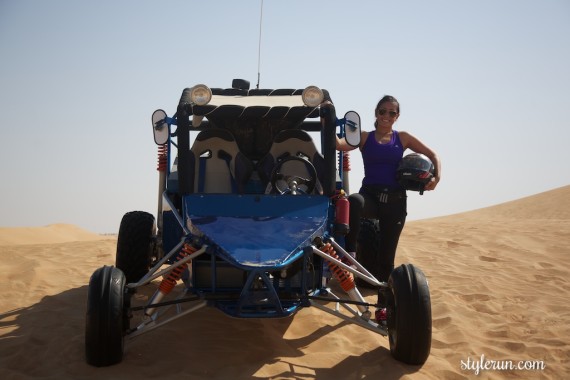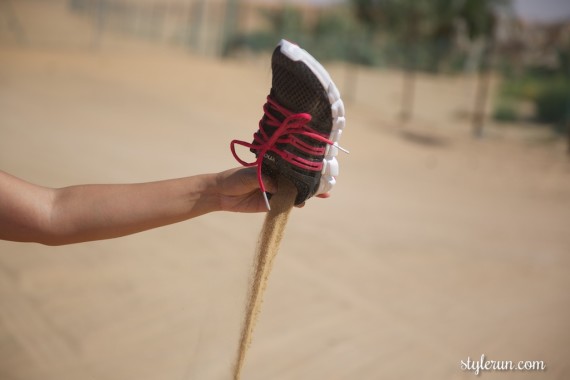 Need to knows
Adidas Canada  Everything I wore in the desert can be found on adidas.ca and can be purchased on their  online shop – FREE delivery & returns! It arrived at my doorsteps within days!
Delta Tours & Adventures  We had an informative and friendly tour guide named Shaji ( +00 971 55 6988338, email: [email protected], facebook page )