When looking for places to stay in Manila I discovered the New World Makati Hotel located in the heart of the city. I picked the hotel because of the New World brand name but more importantly because of its proximity to Greenbelt Mall and one of my favorite Thai restaurants (People's Palace). In a city where traffic can take over your life, it makes a weekend stay more even more enjoyable when you can simply walk to your next meal 🙂
The hotel is around 30 minutes from the airport. It's been an institution for as long as I can remember and was one of the first international hotel brands to land in Manila. An institution it is, but old it is not. The hotel has gone through a massive revamp and feels more like a modern contemporary boutique hotel (but with all the amenities and service of a five-star hotel)

We stayed on the Executive Floor on the 24th floor which not only gives you a nice panorama of the city, it comes with a (much) faster check-in process directly with the executive concierge service. While on business, I've found that coffee at Starbucks can add up and so I'm increasingly finding it more convenient, comfortable and relaxing to stay and book my meetings on the Executive floors.

The complimentary buffet breakfast and snack/drink service offered on a daily basis make the upgrade doubly worth it. When you stay in one of the executive suites you'd pay the same amount if not more for breakfast outside of the hotel every morning.
F&B at the hotel was solid especially at the Chinese Restaurant, Jasmine which also has a loyal local patronage. Being spoiled for good Chinese food in Hong Kong, I've found Jasmine to be pretty solid and was glad to learn some of my local friends say it's also their default Sunday dim sum restaurant.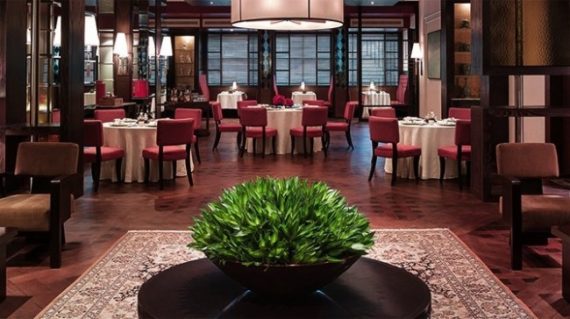 While the modern upgrades and renovations made most of my experience quite positive, the gym and pool were relatively dated. It's not like they were bad or dirty, they were actually pristine but just didn't have that modern feel. Maybe something the management will eventually get around to but it didn't bother me much – I'm looking for a good sweat and managed to get in a few tips from the trainers.
If you are heading to Manila for a business trip or a short weekend trip, I'd recommend the New World Makati Hotel given its comfortable rooms, warm service and location (most important!).
Enjoy!